hey peeps. This is my latest project. An NZ new TT141 corona sedan. Originally 3T and T50 powered.
My plan is to use it as temporay skid/drift hack because my ke70 coupe has succumbed to rust unfortunately. I'd like to reshell the 70 eventually when i find a suitable car.
Most of the 3tgte w57 running gear from the ke70 will find it's way into the corona. the 70 wiring loom was originally from a TT142 gt-t corona so that should make it easier for me. I have a 3tgte long block to swap all the ancilliaries over from the last engine which lost compression on #3.
The rona has a 6.7" T series drum braked locked diff which might do the trick but i have snapped T axles before so i consider it unreliable. A recent trip down to the local pick-a-part style wrecker landed me a CR29 liteace 4-stud F series 7.5" diff. It's luckily same width as the corona at 1440mm. Will need to cut weld mounts over from the original diff.
I'll try get the ae86 BC BR Gold coilovers fitted in the front. I think only the camber plates are different bolt pattern.
I have some RT132 steering knuckles spare that fit the 86 struts so these will be modified by Keto Steering Systems for neutral ackerman angle (or maybe a bit negative) and made shorter for maximum steering lock. I might need longer lower control arms for wheel-chassis clearance.
The rona came with st140 engine crossmember to suit 1s-u engine as it previously had a 3sge w55 conversion. I have sourced a tt142 xmember to bolt the 3tgte on std 3tgt mounts.
The car came with an efi fuel conversion with a lift pump, surge tank and high pressure pump. Has an aftermarket alloy radiator with elec fans fitted.
If anyone knows the 14# series corona's you might've noticed the twin square headlights. These have been adapted from a tt132. I'm not overly liking them so I'll probably change back to factory. same for those aftermarket gaurd mirrors.
I'll update when things start to happen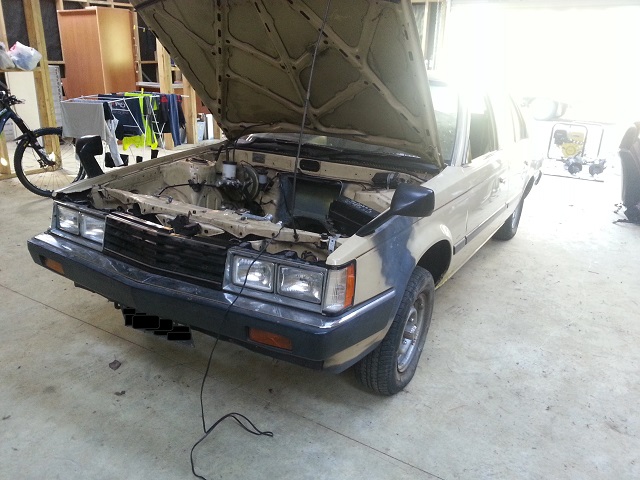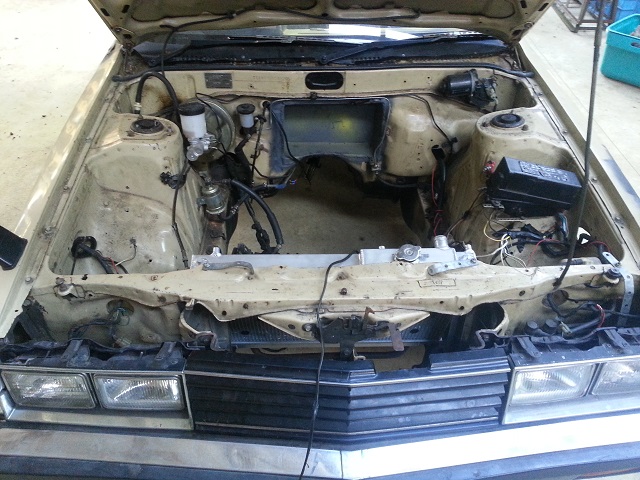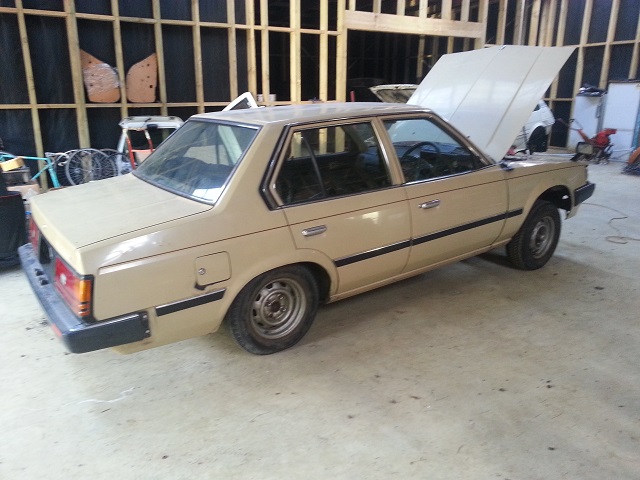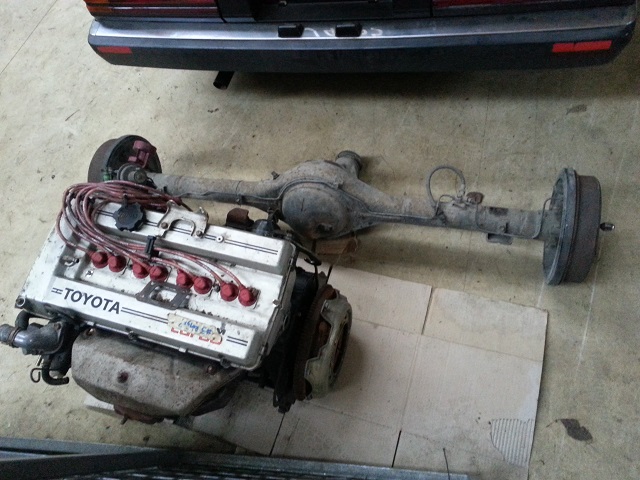 Oh and engine.. The engine is internally standard. with a garrett T28 from r33 GTR (twinturbo) adapted onto a china turbine housing on std 3tgt manifold. 3" dump pipe and exhaust. Modified Nissan GTiR intercooler. Racepro BOV. HD 'clutch industries' hilux 225mm clutch. 3tgte oem ECU, 5mge AFM, 7mgte injectors running around 1bar 14psi boost. undyno'd in this tune. but i run a innovate motorsports wideband oxy gauge to keep eye on A/F ratio.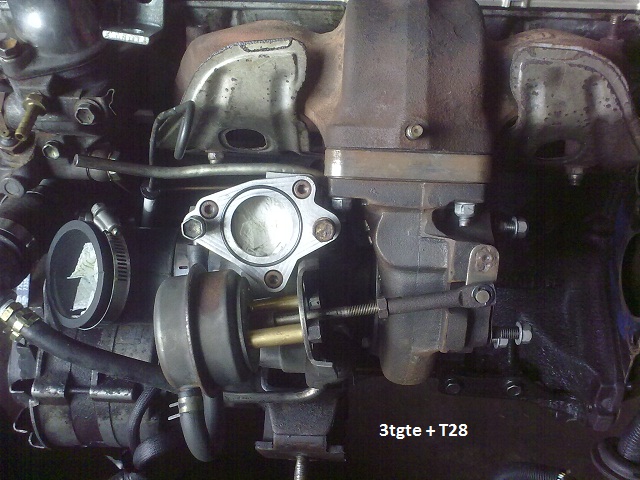 In the ke70 it looked like this..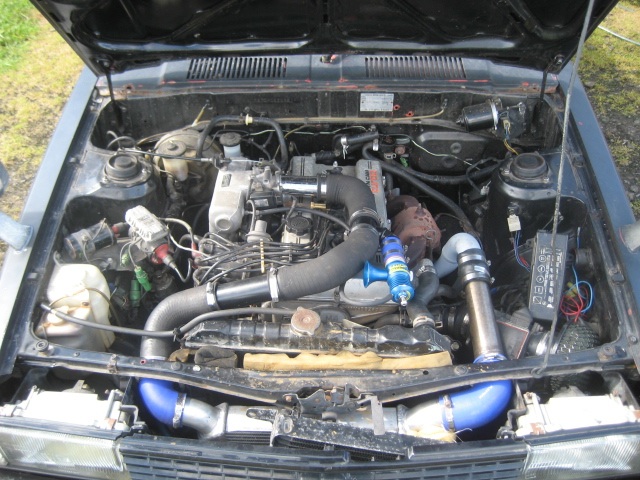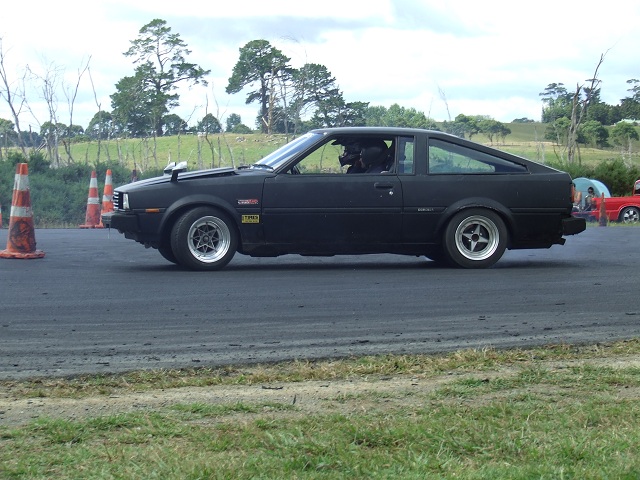 baking tires vid for good value. I tried embedding it but forum didn't like the code.
https://youtu.be/VRwvKW9OJ4M