So, here is my current status of Milla.
Here is the ghetto paint booth I made. The next one will have improvements.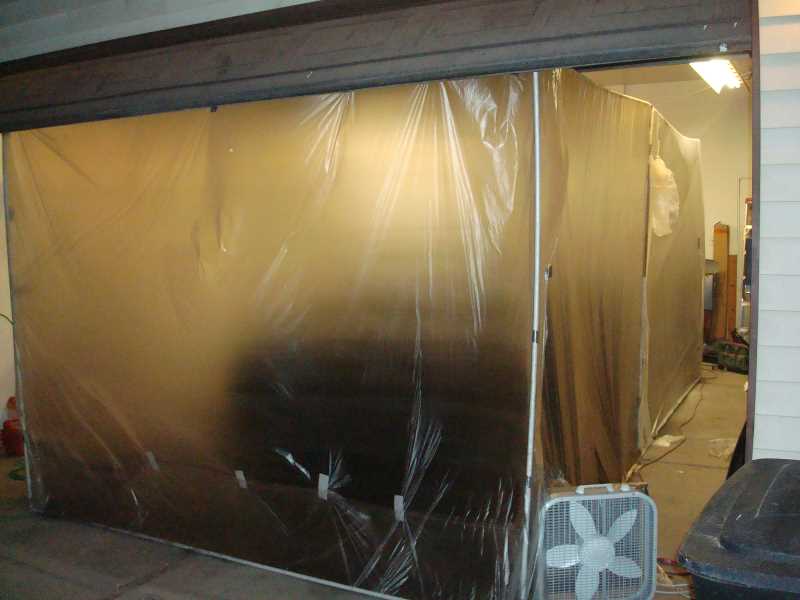 And here is how she currently looks with primer.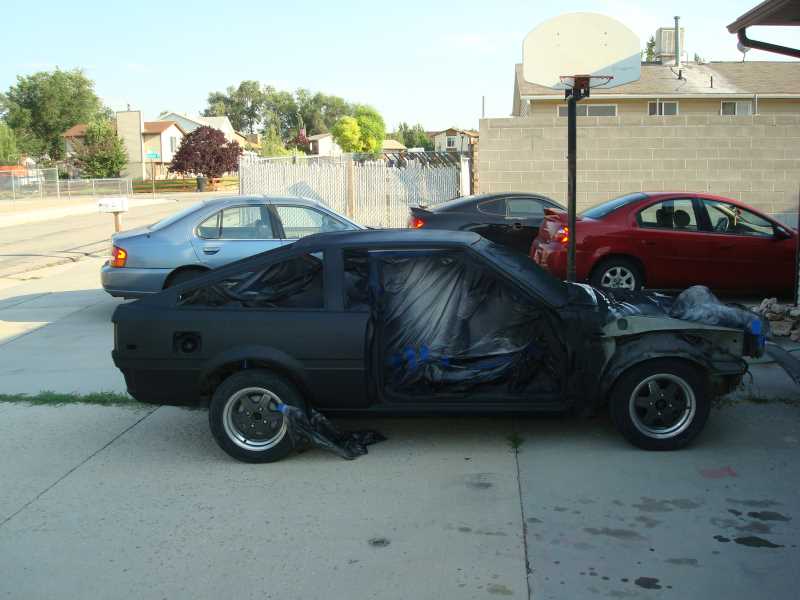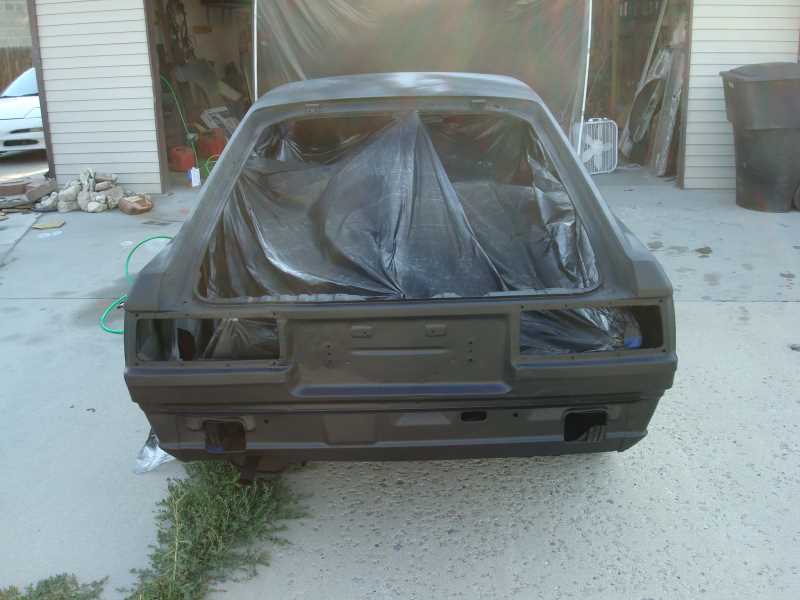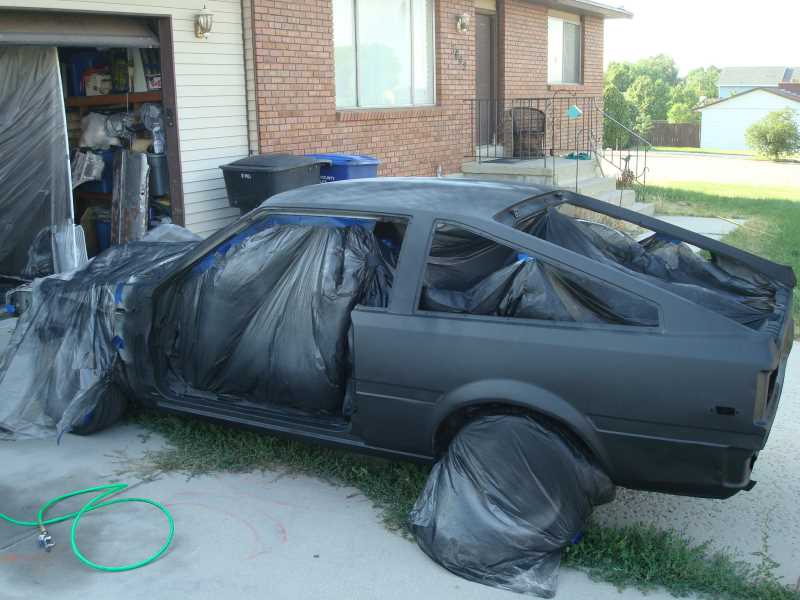 The roof needs some sanding, and a few spots need slight smoothing. First time priming/painting with a gun. This weekend I hope to prime the rest of the parts and then color. Its possible to be done this coming weekend...........but I'm not holding my breath lol.