So decided post some pics of my car ....this is a little time frame update from a couple months ago till now.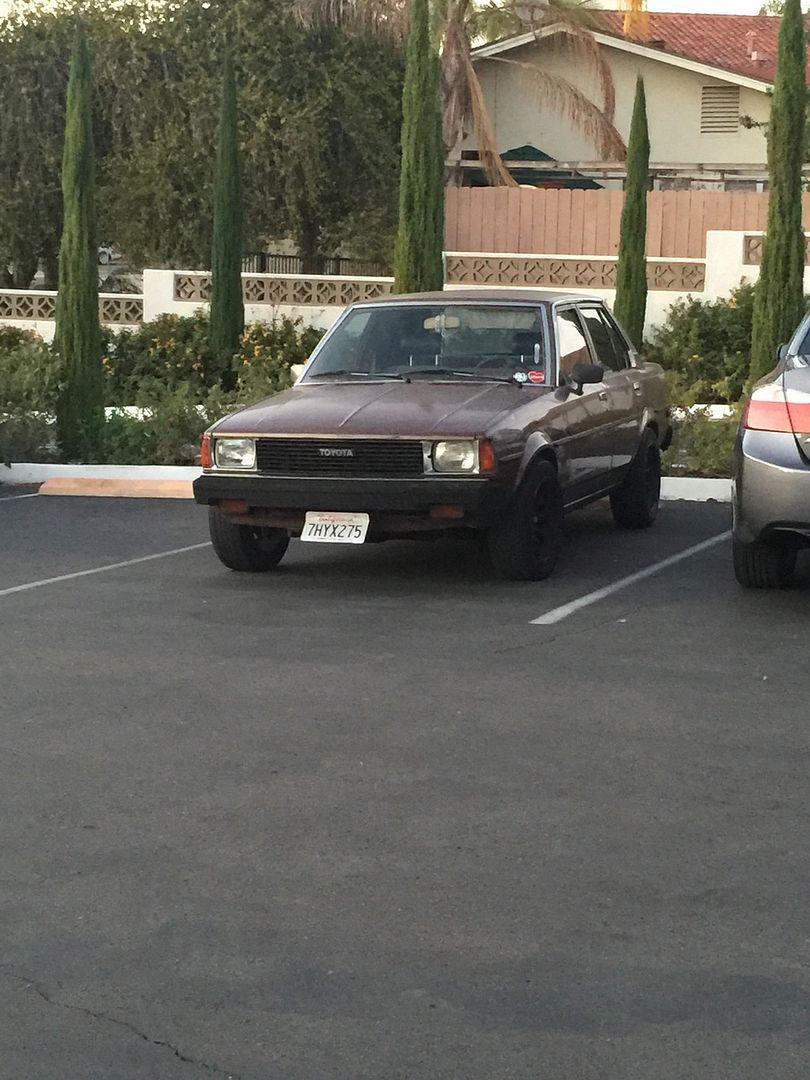 Thanks to parts shop max for the weld work and some awesome coilovers ! This was a pic taken the night it was complete.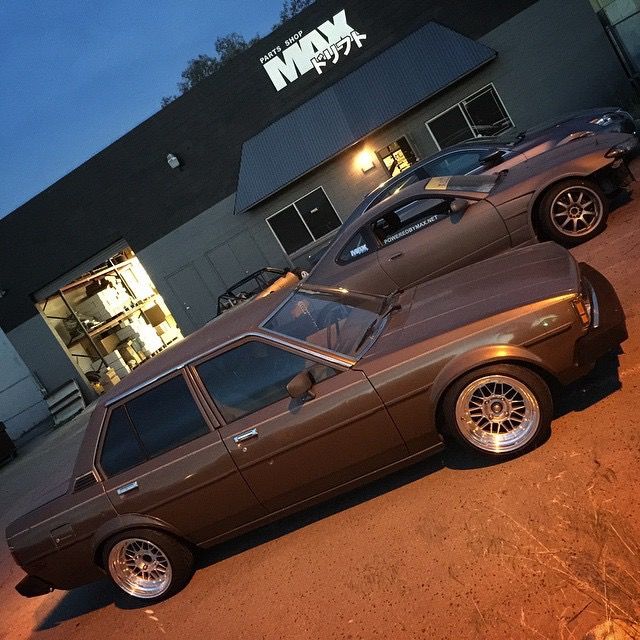 My GF decided to take a couple pics for me when it came back from the shop.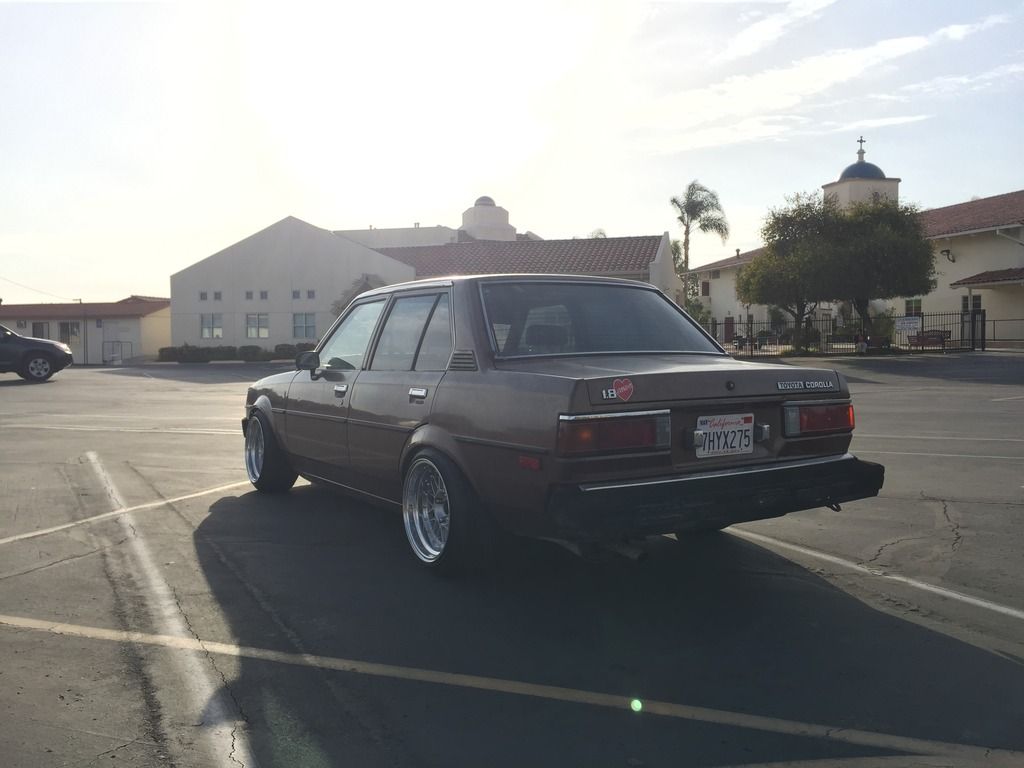 Coworker took a stellar pic leaving work .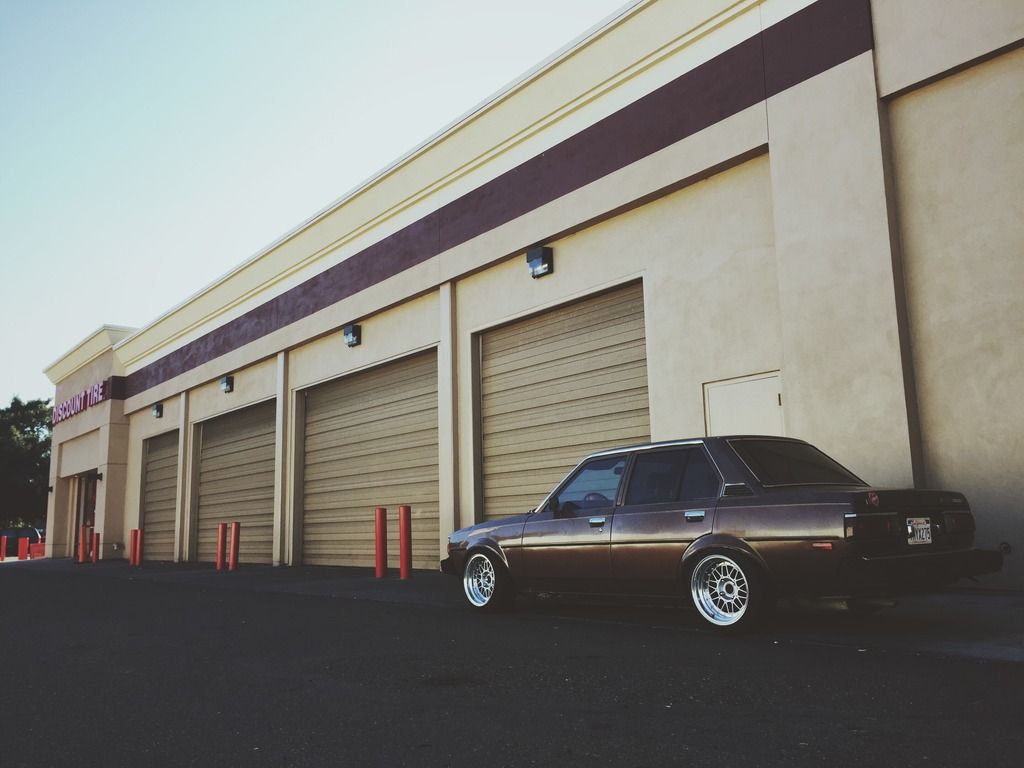 Hanging out at my buddies pad
Gonna lower her a bit more and call it a day.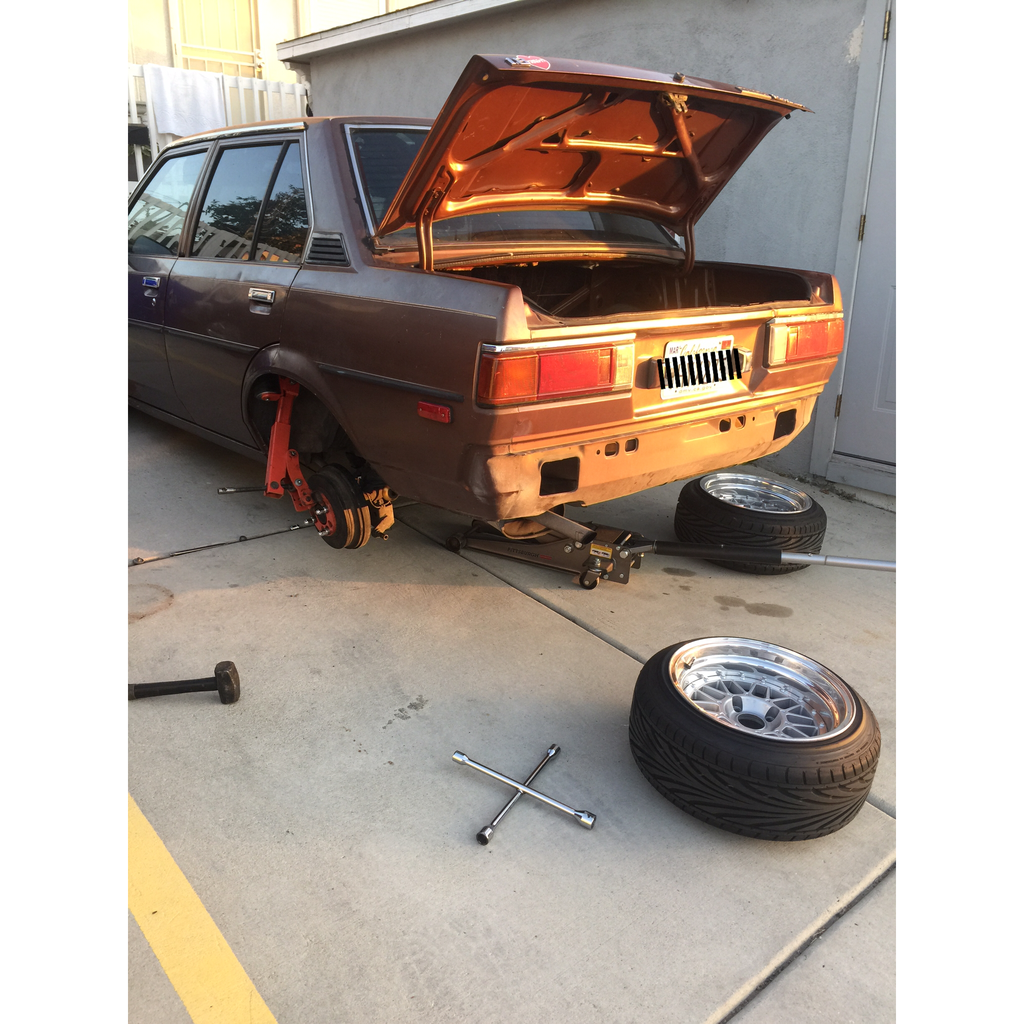 Not really planning on adding anymore except maybe rebuilding the carb and what not I'm just trying to keep this as a daily. I'm planning on picking up another Corolla and putting a ma47 rear end which I should be receiving in a few weeks. Doesn't really matter which Corolla at this point but preferebly a 2dr sr5 model if possible so if anyone knows anyone pls let me know ! Hope to meet everyone and exchange some cool ideas ! oh and I'll post pics after I'm done with the lowering process.