Moderators: AE25, BOBLOOK, pufito18
I was driving to work and cruising at highway speed (5th gear 4k rpm)
I turn the key and it just cranks and cranks. I have spark coming from the coil.
Tried starter fluid to check for gas or pump problems no results.
While cranking I tried retarding/ advancing I can hear it change pitch but nothing.
Could a bad ignition module cause my car to spark and still not start?
Some fuse I dont know about?
Any advice is appreciated
EDIT:
Blew piston #3
Last edited by
Kenny727
on Thu Feb 25, 2016 3:09 am, edited 1 time in total.
---
Start with the simple work to the complex. does the car have points? The coil is sparking are the plugs firing? If you have points check the condenser? is the timing correct (initial timing)? There must be 3 things to run compression, fuel, spark (at the correct time)good luck stay safe
Greg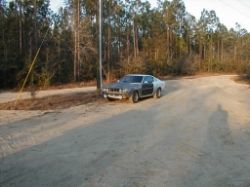 its a TA 27 not a TE 27
---
Well problem solved!
Not fixed tho..
Blew a hold thru the top of piston #3.

Know where I can find rebuild kits at for this car?
Specifically just a piston (Whats the stock size?), and bolts/seals?
---
Return to 101 Frequently Asked Toyota Q\'s Answered
Who is online
Users browsing this forum: No registered users and 1 guest