Moderators: AE25, BOBLOOK, pufito18
This is how i plugged the air injection ports and removed the large divit in the exhaust ports.
obviously early 2tc heads do not need this because the casting didn't include the AIR injection ports. This is good for the rest of 2tc and 3tc heads.
1) Here is what you begin with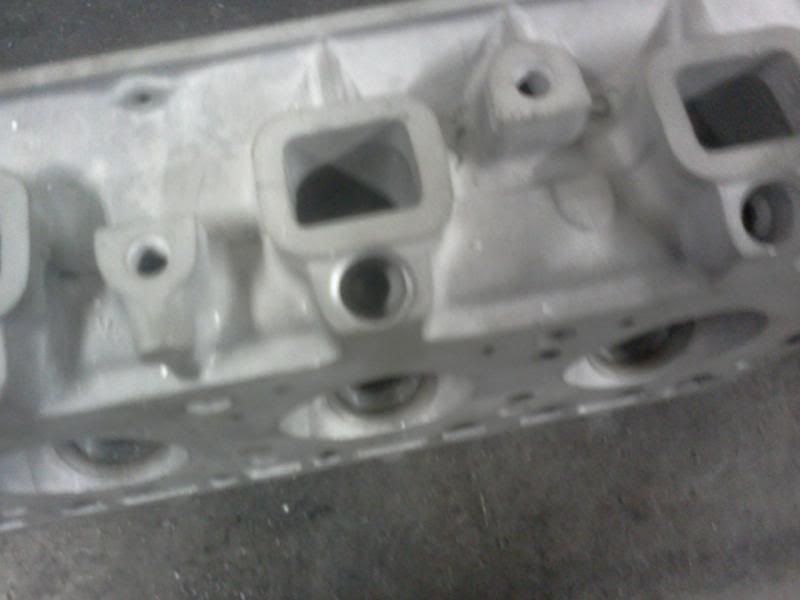 2) you then rotate it to 22.5* where the holes are vertical and mount it in a drill press at that angle.
3) measure the injection port holes (sizes vary between 2tc and 3tc)
4) use a large drill to get most of the material and finish with an end mill, focus on how far the protusion goes in for the air ports and make sure you make it to the end.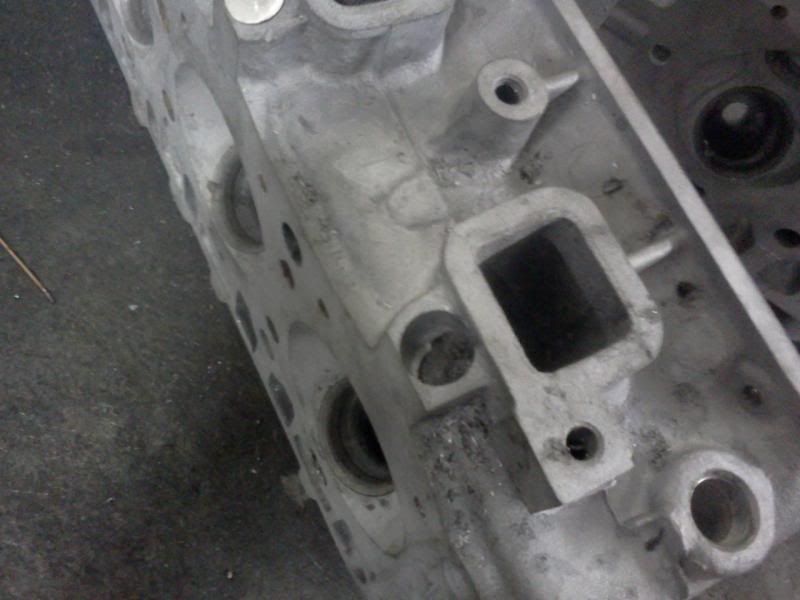 5) measure the length of the hole you created and the diameter.
6) take a peice of aluminum and turn it on the lathe to the same diameter or slightly smaller so it will be a tight fit in the hole milled out.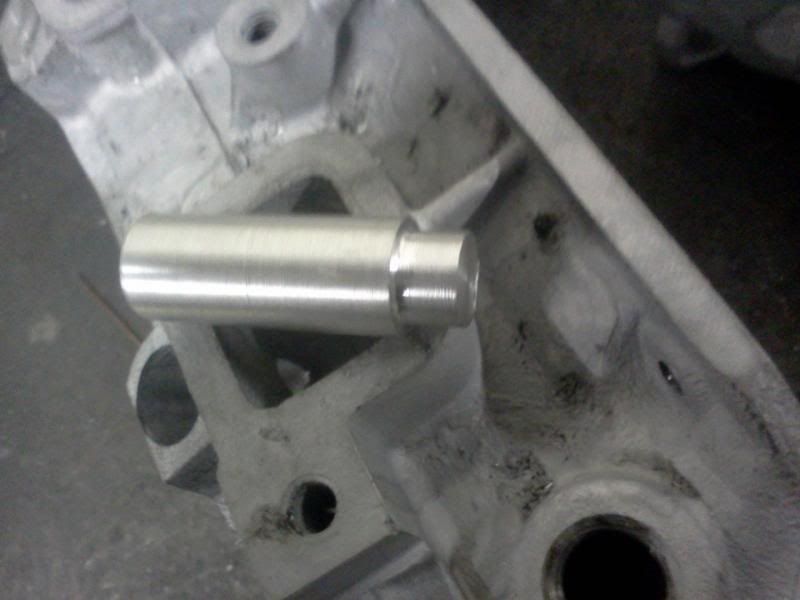 Note: there is no need for it to be stepped, and easier if you dont step it. this was the first one i made, the other i did not step.
7) ensure fitment of plug in hole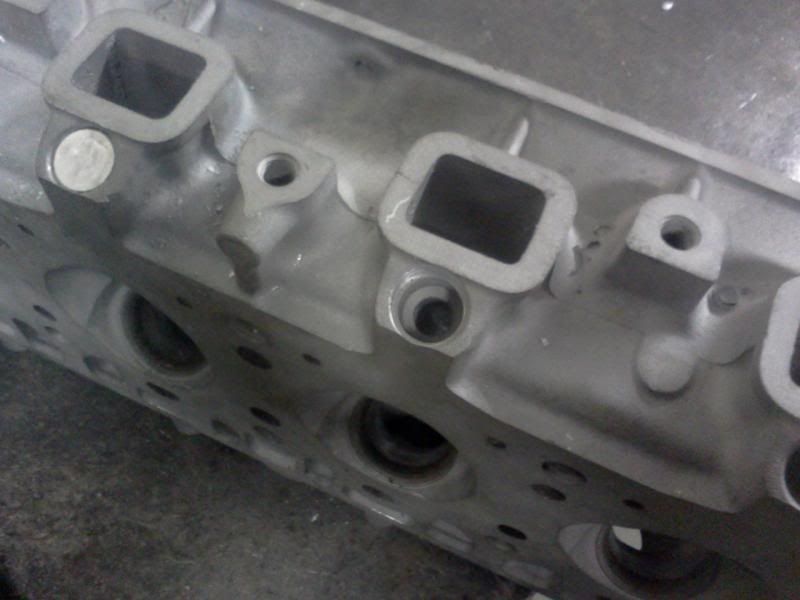 8) Anneal the head an plug
9) weld the plug in place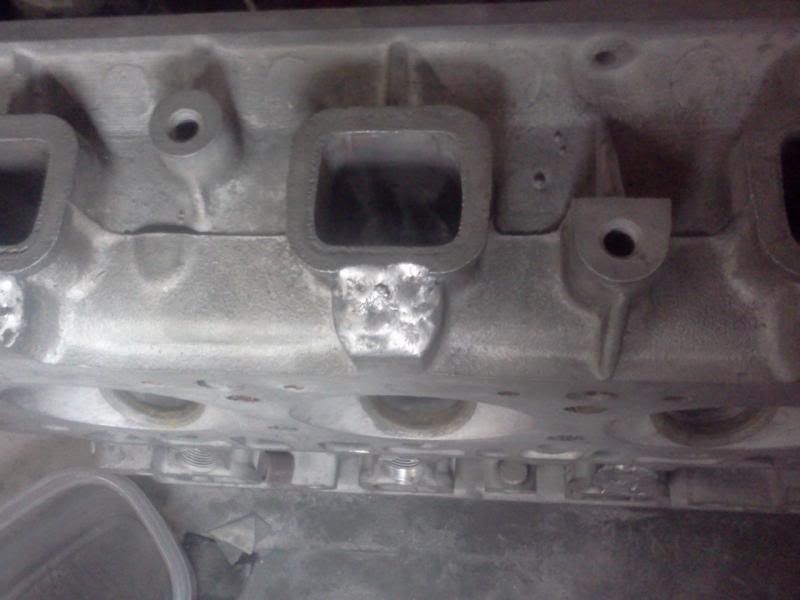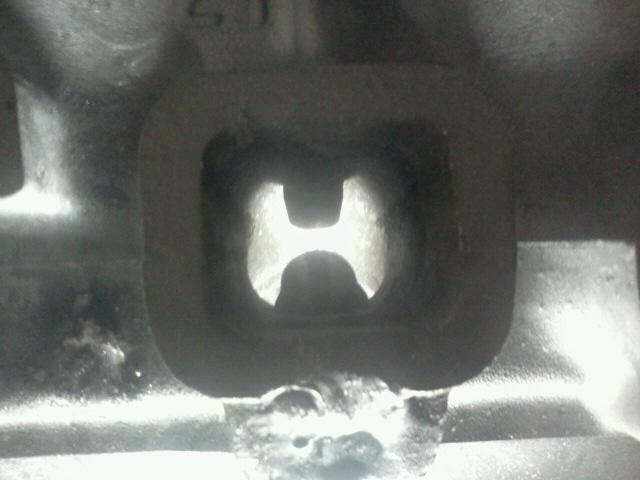 10) use a dremel with cutting bits and sand paper to cut down the plug and smooth it out.
now you can port the rest of the exhaust and call it good.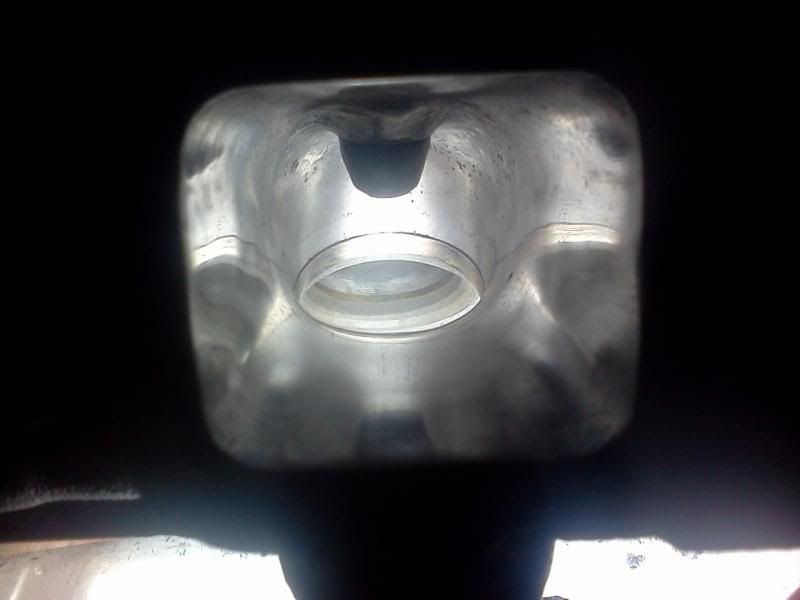 Last edited by
82te72
on Sun Dec 08, 2013 2:25 am, edited 2 times in total.
---
Thanks for the DIY ad
The day we learn to think
---
Posts: 242
Joined: Thu Jun 20, 2013 10:17 pm
Nicely done Nathan.....
---
thanks bob and dan,

btw dan, I finished up the ports last night, There not perfect but for my first time there good enough and a deffinitely an improvement. Ill text you sometime when im heading down that way and ill pay you back for the supplies i used.
---
Posts: 140
Joined: Fri Jul 05, 2013 3:14 am
Location: Fresno California USofA
Looking forward to more pics. I am curious to see what the inside of the port looks like after you are done.
---
updated with the rest of the pictures.
---
Posts: 495
Joined: Sat Jun 22, 2013 4:54 am
Location: New York
I have no welder so I went to the plumbing supply got 4 plugs,cut the square part off , make a cut on it with a hacksaw so it can get worked in with a flat screw driver , after I tighten them I sealed the rest of the hole with epoxy , works like a charm,,,',,,,not trying to hack your post,,just that some of us have no tools to mill this or welder to weld it,,just trying to help
---
Posts: 784
Joined: Fri Aug 09, 2013 2:59 am
The hole in the port really dont affect flow whatsoever in a significant way, neither the little hump in it, if the air port is open flow go thru it, if its closed no matter if is not filled in the runner the flow just run over the hole without any resistance whatsoever!

With that said, i never spend the extra effort on doing that, just got me 4 caps from BRD or any hardware store and locktite em in place good to go, if you guys feel better doing all that, good for you,
---
toyotero2dend- this is to remove the hole on the inside, I have done that on some heads as well and it works, but for actually having a smooth port the hole needs filled on the inside as well.
toyota1515- There will be more resistance to flow if that hole is left there, it will create an eddy in that hole, which inhibits flow. The bump also causes resistance.
if you can prove this via a flowbench i will stand corrected, but from my understanding of fluid flow, as well as other peoples interpretation of it, it impedes flow.
if you have a dip in a pipe meant for flowing a fluid, it will cause turbulence/ an eddy. ideally you want laminar flow if possible. if you insert a bump into the pipe, that reduces cross sectional area and impedes flow as well.
flowrate=velocityxarea. Reduction in area reduces the flowrate if you assume constant velocity.
video of an eddy:
http://www.youtube.com/watch?v=5GY-pTII09I
remember, its not constant flow either.
---
Posts: 784
Joined: Fri Aug 09, 2013 2:59 am
Thanks for showing that eddy video it just prove my point, it create a low pressure area right in the hole while the flow runs smooth on top of it, it couldnt be clearer than that!
But in another note, that does not prove what is happening inside the 3TC runner in a flowbench, i have dyno test cars with and without them with no difference whatsoever in performance or dyno numbers, like i said, if you like to do so good for you but it really dont worth the effort, as there is no difference in Power.
Remember after the runner is more to it, a header back-pressure and many other stuff, also back in the day some race teams use something called exhaust port folowers or something like that,
Anyway if you want real performance out of a restricted size port here is your answer,
Golf Ball Shape Port Finish!
Small holes throughout the port create low pressure points making the flow to travel faster thru the port giving it a higher capacity!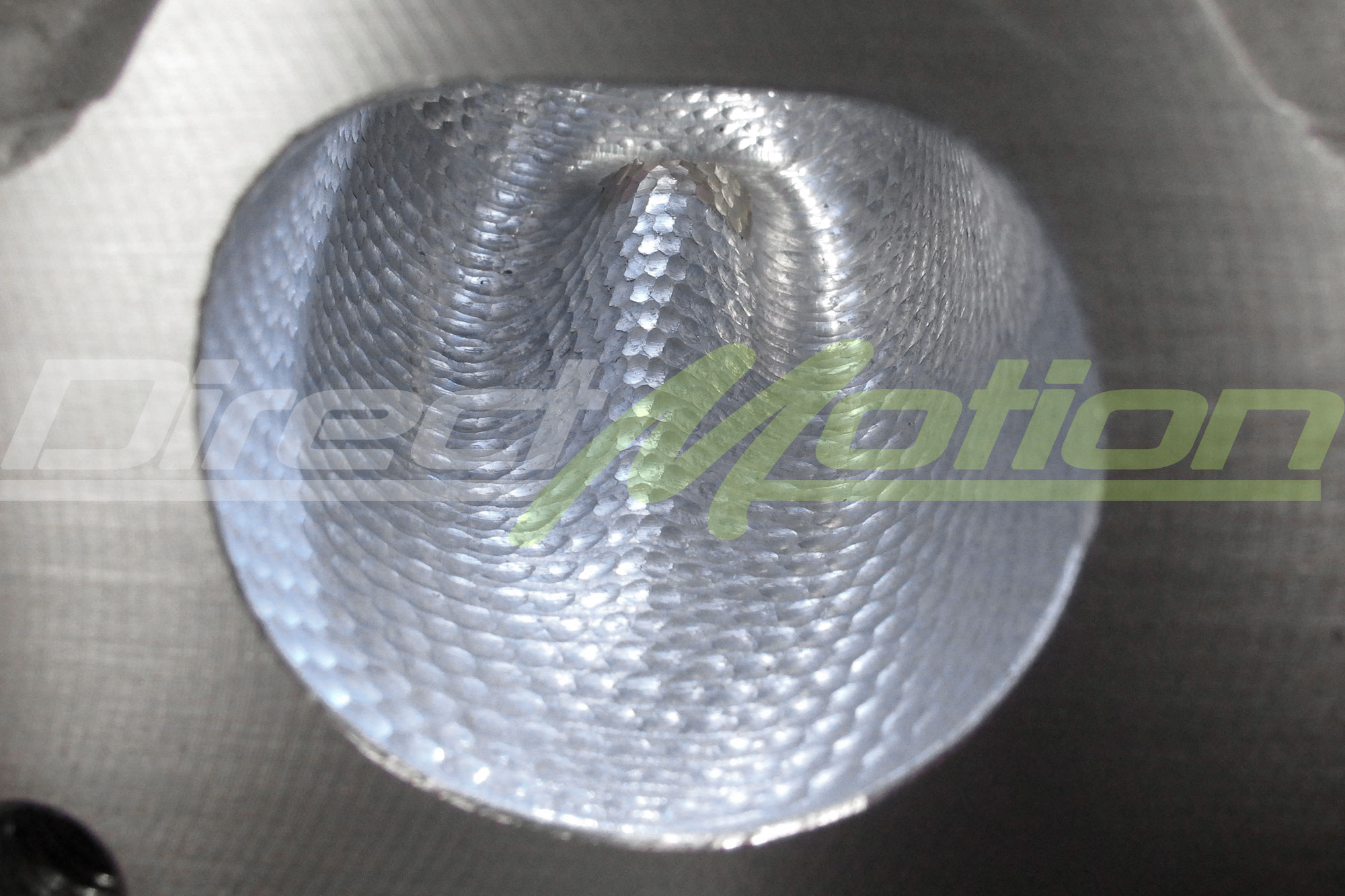 ---
Who is online
Users browsing this forum: No registered users and 1 guest