Moderators: AE25, BOBLOOK, pufito18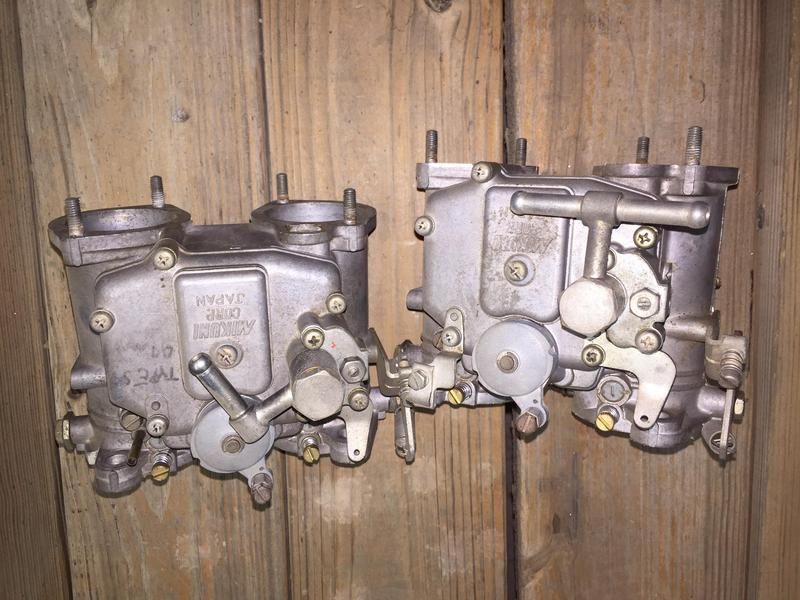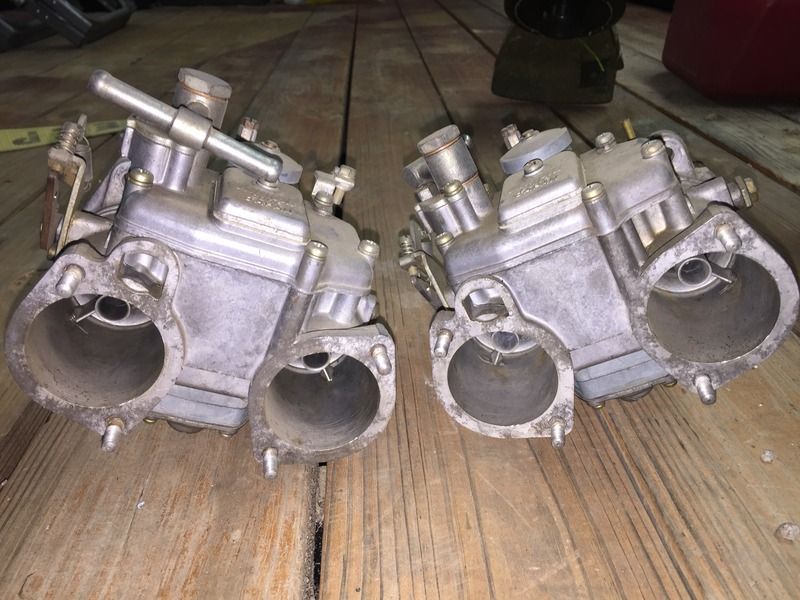 Came off of a running car. I switched to 40mm mikunis and these have been put on the shelf for safe keeping. time for someone else to enjoy these
looking to get $450 for the pair. i also have an intake manifold for these to bolt up to a 2tc. will post a picture of this later as well. feel free to ask questions
---
Posts: 2
Joined: Thu Jun 20, 2013 6:02 am
What size are the venturis in these carbs? Also, just curious how long they have been in storage? Thanks.
---
Ventures are 34's and I pulled them off my car about 3 yeas ago. Drained the fuel and have been inside a garage since. Everything moves freely. I rebuilt these carbs before putting them on my car.
---
Posts: 2
Joined: Thu Jun 20, 2013 6:02 am
I sent a private message to you about these carbs.
---
---
Who is online
Users browsing this forum: No registered users and 2 guests