Moderators: AE25, BOBLOOK, pufito18
Alright let me just say hello to you guys, I am currently looking for some insight on my up coming build.

I currently own a 1977 Corolla Deluxe. It came with a 2tc which I swapped out for a spare 3tc with a 32/36 weber my uncle had, which is paired up with a 4 speed trans.

I am currently building this car to be a "drift car"

A little background for you guys, I am pretty tech savvy for the most part although I will not claim I know everything but to give you an idea. I have built a 93 civic b16 turbo doing 350whp on low boost. this was built bottom end along with head work, intake, fuel ect. I had a modified 20g/18g hybrid around 18psi~ to a 3" DP with 3" electric cut out. Pretty fun car for the most part. Which the only reason it was built was to beat my fathers 73 Dodge Challenger. ha

With that being said I have read several builds on people swapping motors to 4age to full 2jz swaps. Also been in contact with a member who creates some motor mounts/subframe mounts as well.

The plan was to swap in a 3sge(beams motor) which sounds like a great idea for anyone looking for some serious power just based off the motor alone. Although I am not to excited to modifying the firewall much for this engine let alone sourcing out parts here in the states to maintain it when I run into problems. The next idea I have which I am really leaning too is the 4age 20v black top. Now the idea behind both these motors was just doing simple ITB/header combos and calling it a day... Until I was talking to some friends and my uncle who has had several 3tcs in his day.(my uncle also said to talk to some members here) Realizing that the 3tc is the "Hemi" of corolla motors I was really looking to just turbo the 3tc. Now reason for going this route was to be different then most people who just swap for a different power plant. I was leaning to the idea of keeping the motor and the car together with an original feel if that makes any sense.

I have seen a couple of builds on here which I still am keeping up to date on as well. Along with more research on different ideas.. For the most part I see a lot of 3tc motors built to run the strip and not so much a track(auto/drifting) with that I see huge turbo set ups along with different manifolds and efi ect. Now I understand EFI may be a good idea I also see people doing blowby?* I was just wondering how many have had sometime building a decent peppy 3tc. Now I am not looking for huge power by any means the car is a tin can on wheels so just a simple amount of power should be plenty to get the car sideways. 200whp~ should be plenty of power for what I have planned being that the car will have a cage and a seat. I have taken a look at a couple of the websites like BRD racing, paradiseracing. I was along curious if you guys had any other ideas on the set up or route you would personally take.

I also understand this question has been answered quite a bit. Any feedback would be great.

Cheers,
Jason
---
Whats your question?
Tuner, Builder and Racer. Hit me up for all you needs 2/3tc, 3SGTE or 2RZ custom fabbed parts.
Paypal
luzunaris99@gmail.com
---
I think he got wrapped around the axle with the description and completely spaced out the question.
Greg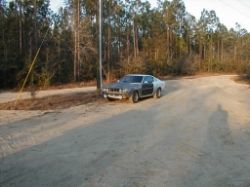 its a TA 27 not a TE 27
---
did this happen?
200hp 3tc into e3 chassis for drift. sounds like fun.
---
Return to Turbo and Engine Management
Who is online
Users browsing this forum: Bing [Bot] and 1 guest