Moderators: AE25, BOBLOOK, pufito18
Posts: 73
Joined: Thu Jun 20, 2013 12:04 am
Location: Vegas baby
why does some of my PM's sit in the out box days or even months...some get's sent out but some sit in the OB forever....?
---
To explain your outbox question !
PM's are pending in the outbox because the recipient hasn't picked them up yet. Before the Pm's leaves the outbox, you can still edit it or cancel it altogether.
In other word your pm's hasn't be read yet
hahhahahh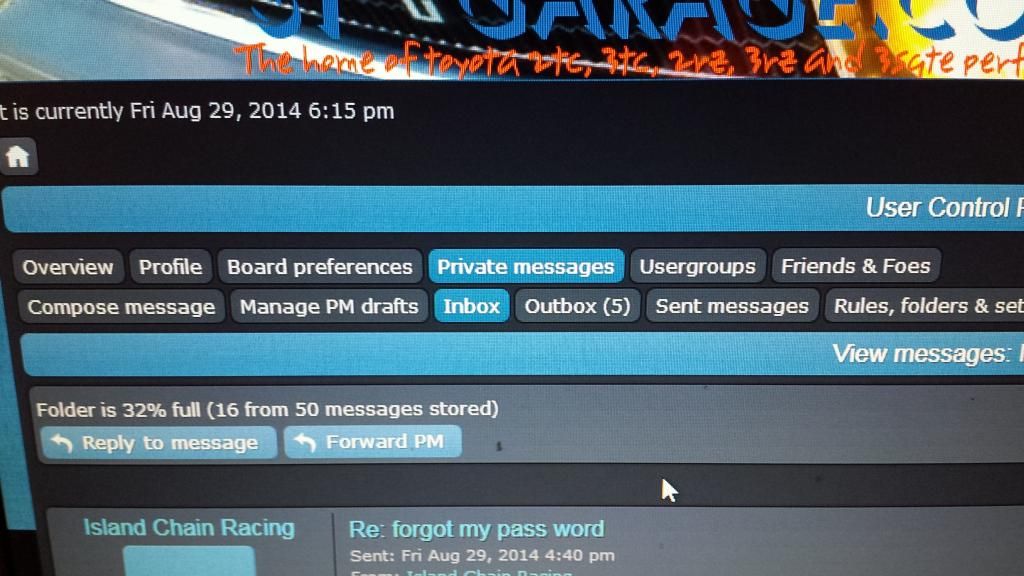 The day we learn to think
---
---
Who is online
Users browsing this forum: No registered users and 1 guest