Moderators: AE25, BOBLOOK, pufito18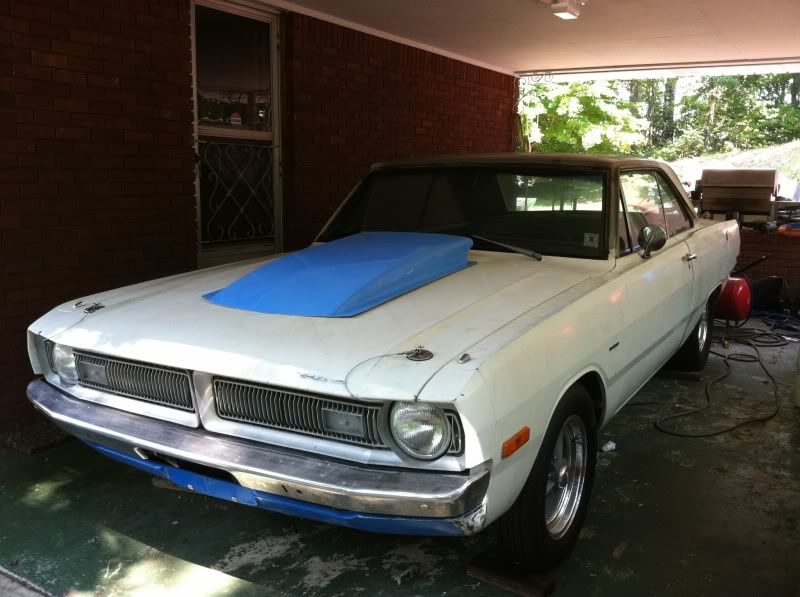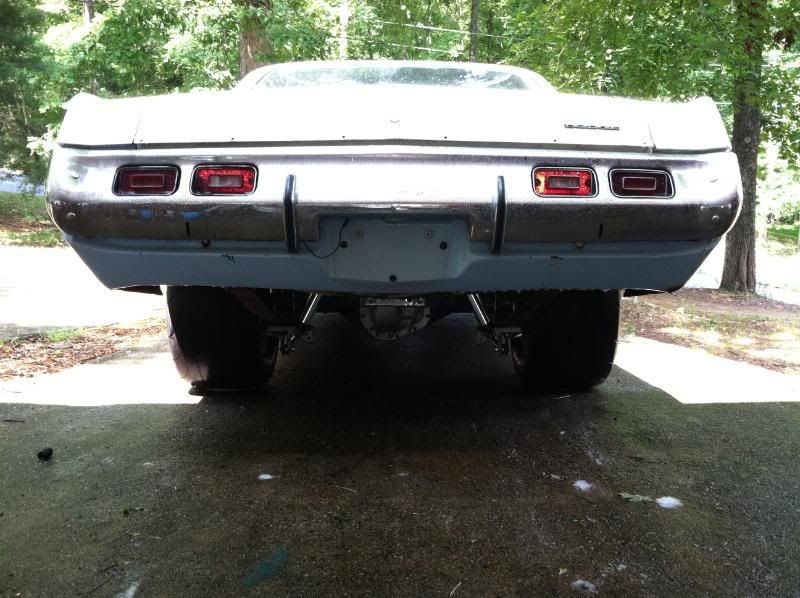 ---
Custom front brakes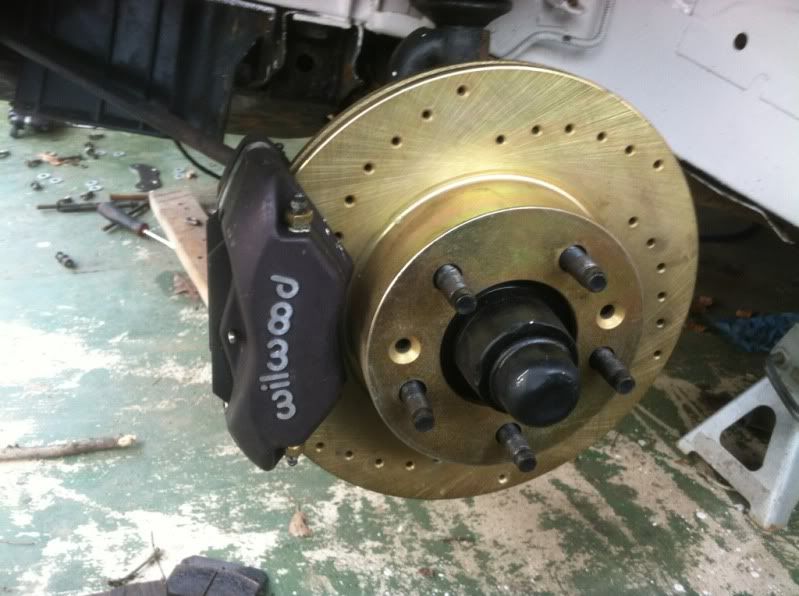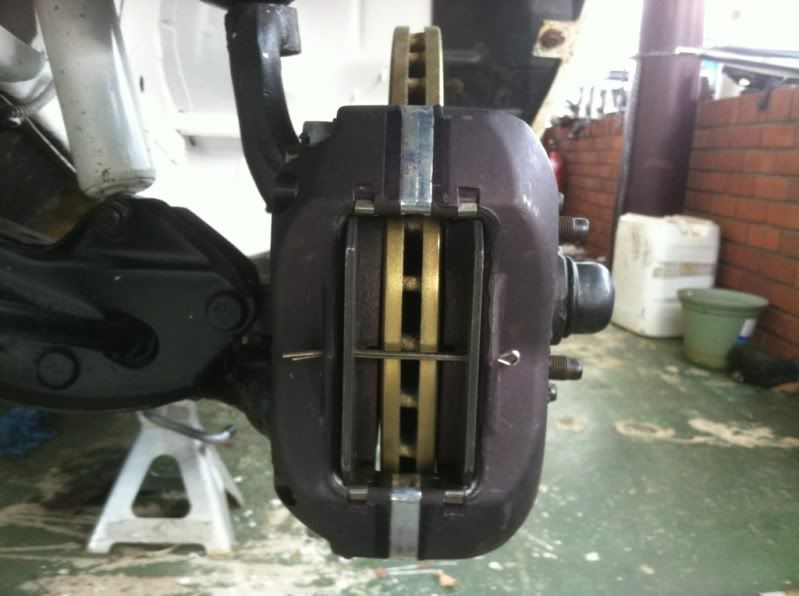 Got me a new (for me) toy, a Mr. Gasket V-Gate shifter,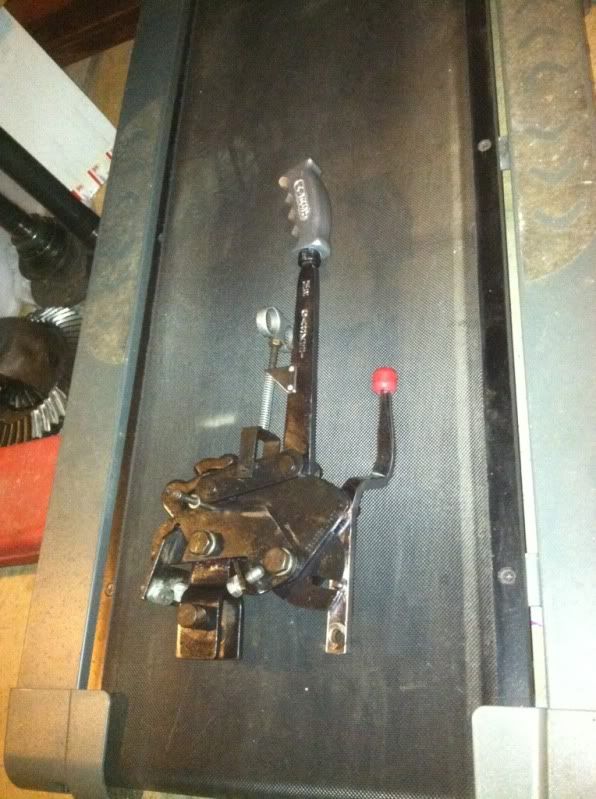 ---
give my car some love on the floor boards before installing the new carpeting i got laying flat on my guest room king size bed!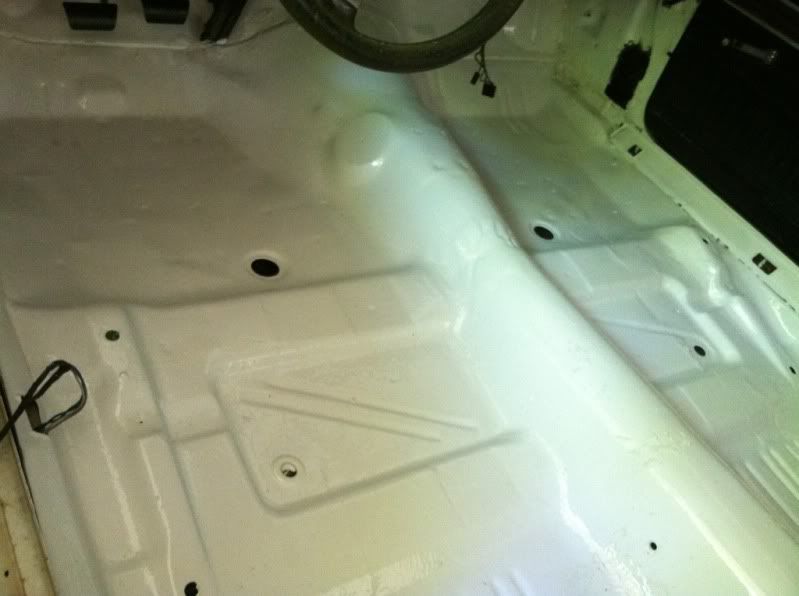 ---
Main studs and gridle mocked up so the machine shop can do the machining on the block like align hone, bore, decking, block plate honed, also the crankshaft job and balance the rotating assembly with fluid dampr and billet flywheel,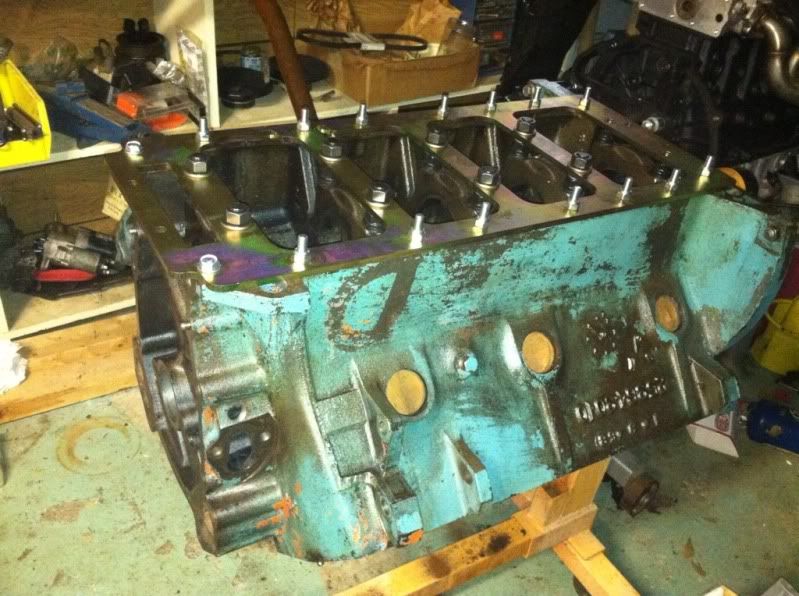 Clutch kit from spec clutches ordered, ARP head bolts damper bolt, flywheel bolts ordered with a melling HV oil pump wit bolt set, all from Mancini,
Here is the clutch kit from SPEC Clutches, it looks serious holding power rated at 700+ HP so i should be ok with my goal of 550HP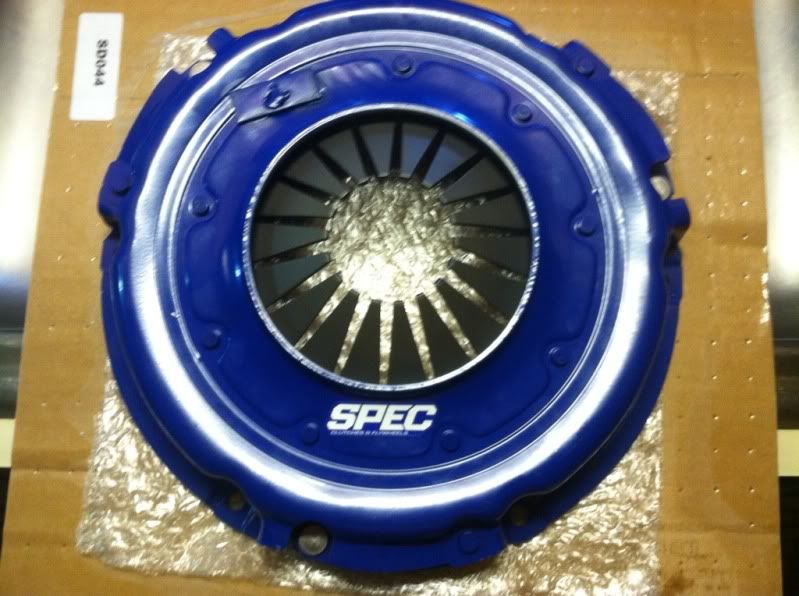 ---
Simple Electronics are here long time ago just i didnt have a chance to show em to you guys, A new MSD Pro Billet Distributor, MSD Digital 6 with 2-step, timing retard rev limit and many other things i dont know yet how to use, plus a MSD blaster SS coil,
As well as the new brake plumbing, the complete brand new wiring for the whole car from head lights to tail lights, Melling HV oil pump, Oil pump fasteners, ARP Head bolts, ARP harmonic balancer bolt, Mancini Flywheel bolts, roller pilot bearing And 3 bolt Mancini cam snout bearing,
---
Here is a good update,
I get all my parts from the machine shop and all of the tolerances just mike perfect so soon i will be putting together this puzzle!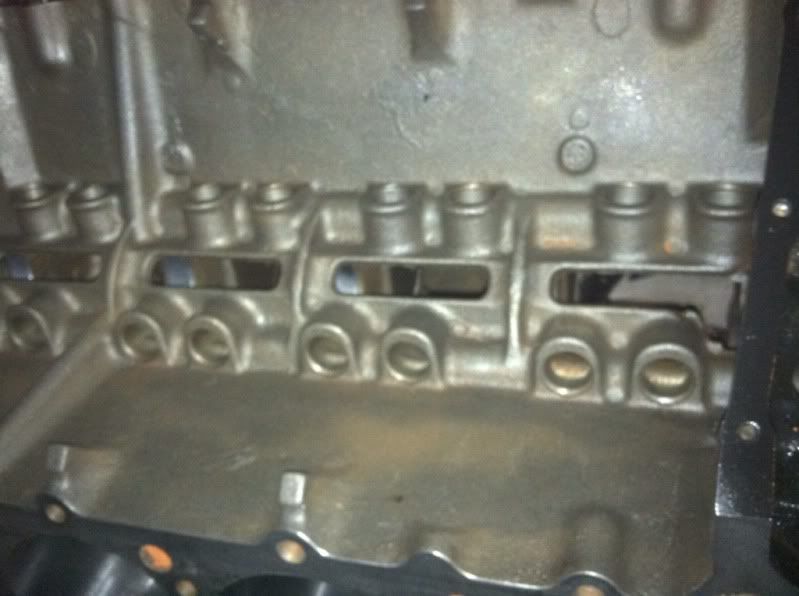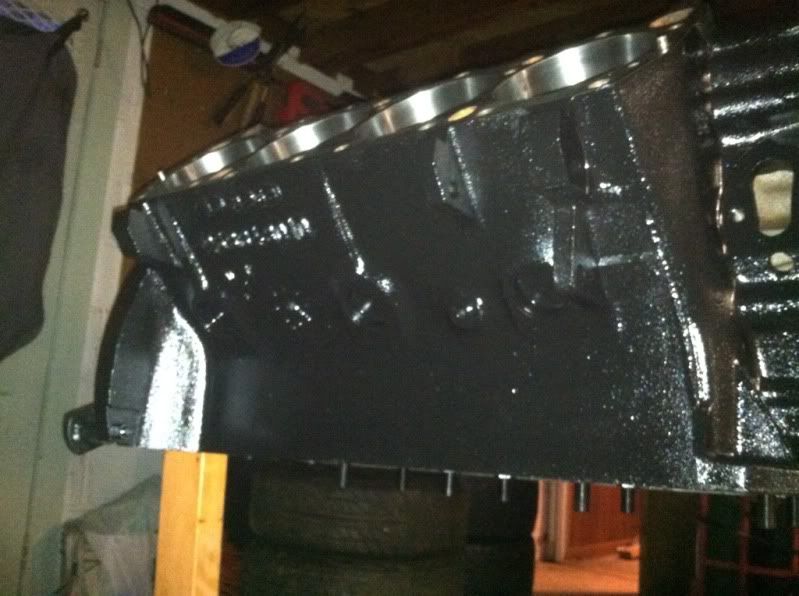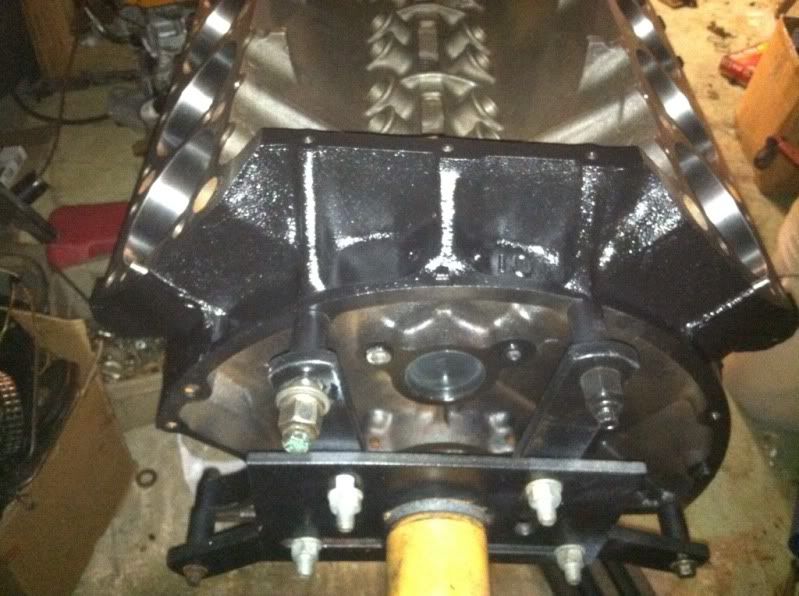 ---
I start with the engine assembly today and already made a mistake by ordering the wrong piston rings, my probe pistons take the 1/16 first and second rings and i order the 5/64 by mistake, my fault for not checking before ordering, thanks to the good people of Mancini Racing, and i return the wrong rings and the right ones are already on their way here, super customer service.
So i just get the crank and girdle installed and torqued down to 110 Ft. Lbs. and sealant plus the rear main seal also installed and sealed, hope no leaks cuz it will be a pain in the ass to do it in the car.
here couple of pictures of it on its way to be an engine again since the late 70's!
---
Well i did a little more today on the engine, file fit rings to abuse type specs, and then got to stop cuz my only facking T45 torx bit is the broken one and can't torque down the timing chain sprocket, so bag it and till next time i got a chance.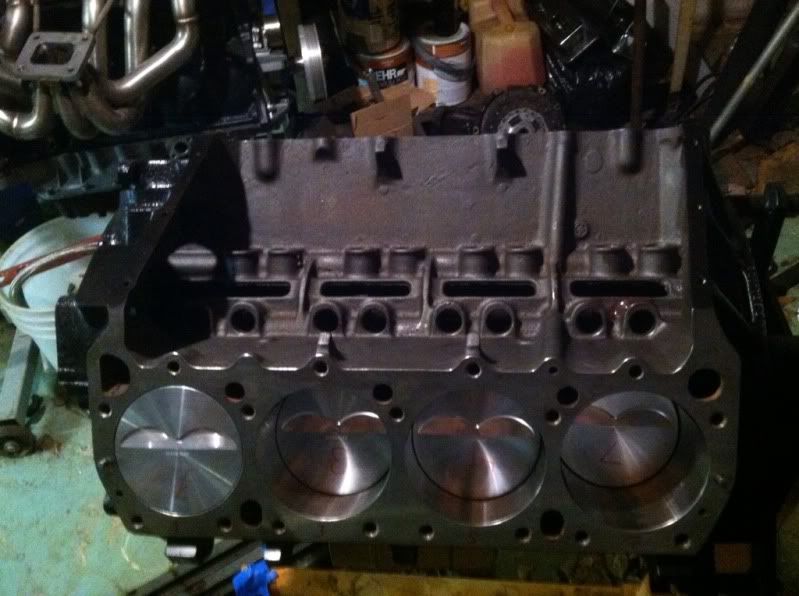 ---
Got the valvetrain together and balancer torqued down with the new ARP Bolt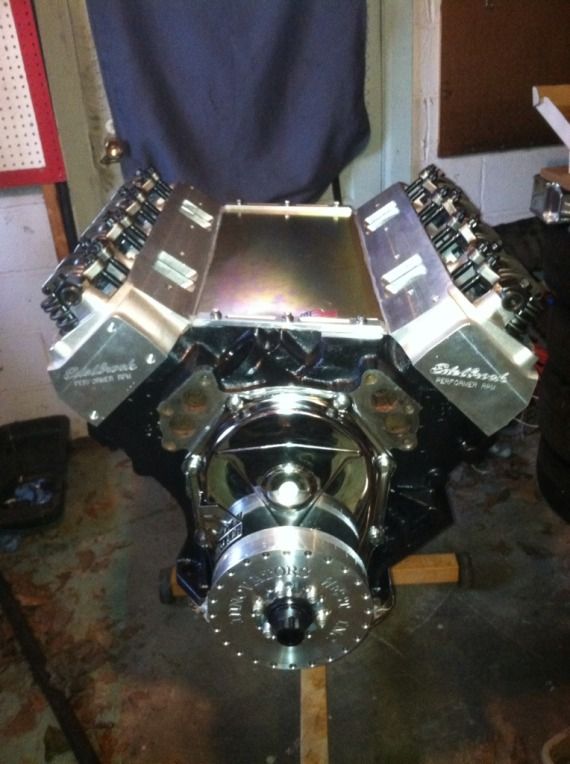 ---
I get rid of the 325/50's and install some 275,60's bias ply street tires, and i do the Plasti-Dip black paint on the wheels!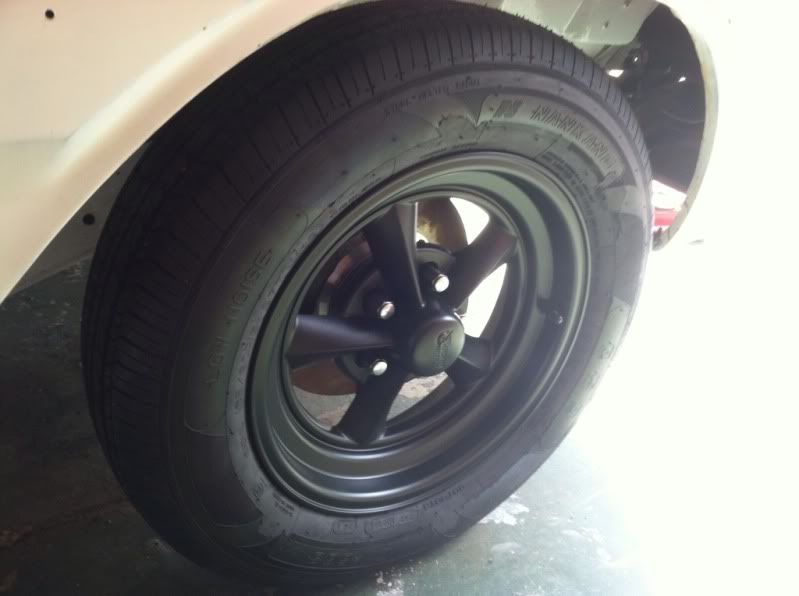 Last edited by
Toyota1515
on Thu Jan 16, 2014 5:40 am, edited 2 times in total.
---
Who is online
Users browsing this forum: No registered users and 1 guest